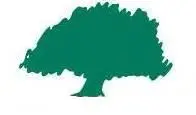 The Pediatric Clinic, P.A. welcomes new patients. Choosing the right Pediatrician for your child is one of the most important decisions you will make. By selecting the Pediatric Clinic, PA, you can feel confident and comfortable that you have made the right decision.
To understand what to expect for your child's first visit to our practice, please read through this page.
Our Mission
Our practice is working together to build life-long relationships between our staff and our patients by consistently providing our patients with compassion, excellence and value. To fulfill this mission, we are committed to:
Improving the lives of the children we serve by providing quality care in a child-centered environment.
Listening to our young patients and their families who we are privileged to serve.
Guiding our patients along a path of optimal health and wellness.
Continually pursuing excellence at all levels through continuing education.
What to bring to your first visit?
We work hard to ensure that your child receives prompt medical care in a comfortable, child-friendly office setting. To help expedite the first appointment, we ask that you please bring
your child's immunization records
♦ Current prescriptions
♦ Insurance information
♦ Completed paperwork regarding family medical history and child's medical history. (See "New Patient Forms" below)

Please arrive 20-30 minutes before scheduled appointment time to allow office time to process patient's information.
Patient Forms
We are also happy to offer you the option to download, print and complete our office forms to reduce wait times during your first appointment.
English
Spanish
In order to view or print these forms you will need Adobe Acrobat Reader installed. Click here to download it.
What to Expect
On the day of your child's first visit to our office, we recommend arriving a few minutes early. This allows extra time for finishing up any registration forms and ensures you have plenty of time to get acquainted with our staff and office. We look forward to meeting you and joining with you to help your child maintain optimal health.
Accepted Insurance
The Pediatric Clinic accepts most major insurance plans. The following is a list of Plans accepted. If you do not see yours on the list, please call our office at 903.572.9823 to determine if we are contracted with your carrier.
Blue Cross/Blue Shield
United Health Care
Aetna
Superior Medicaid and CHIP
AmeriGroup Medicaid
Molina Healthcare CHIP
TMHP Medicaid
Pediatric Nurse Call
After hours, Pediatric Clinic nurses are available to answer any non-emergent questions. To request a Pediatric nurse, call the TRMC Operator at 903.577.6000 and ask for the Pediatric Nurse On-Call.

In cases of emergency, please call 911.
Pediatric Specialty Physicians
The Pediatric Clinic routinely has Pediatric Specialty Physicians visit the Pediatric Clinic. Specialty physicians are available routinely for Pediatric Cardiology, Pediatric Hematology/Oncology and Pediatric Surgery.
Directions
The Pediatric Clinic is located in the Medical Office Building attached to Titus Regional Medical Center. Upon entering Entry A, B or C, locate the yellow outlined elevators ( 7 and 8) near the Medical Center Family Pharmacy. Press the 3rd floor button upon entering these elevators--The Pediatric Clinic, P.A. is the entire third floor of the Medical Office Building.
Click here for map of TRMC Visitor parking.