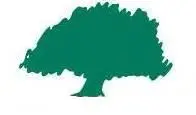 Pediatric Clinic, PA offers a full array of services to help your child maintain good health. You can read more on this page about specific services.
Asthma
Immunization
Autism
Diabetes
Allergies
ADD/ADHD
Abdominal
Fever
Bronchiolitis
Conjunctivitis
Tonsillitis
Colds
Well-child care exams/EPSDT
Vision and Hearing Services
Sick child diagnosis and treatment
X-ray services
Strep Throat
Flu
Whooping Cough
Learning/developmental disabilities
Cancer
Chronic conditions
Heart
Ear infections
Genitals and Urinary Tract
Infections
Burns
Sports Injuries
Newborn care
School and Sports Physicals
Dietary/Nutrition guidance
Lab testing
Pediatric Specialty Physicians
The Pediatric Clinic routinely has Pediatric Specialty Physicians visit the Pediatric Clinic. Specialty physicians are available routinely for Pediatric Cardiology, Pediatric Hematology/Oncology and Pediatric Surgery.
Pediatric Nurse After Hours Call
After hours, Pediatric Clinic nurses are available to answer any non-emergent questions. To request a Pediatric nurse, call the TRMC Operator at 903.577.6000 and ask for the Pediatric Nurse On-Call.

In cases of emergency, please call 911.
ADD/ADHD
The Pediatric Clinic provides services to assist patients with ADD/ADHD. The Pediatric Clinic strives to prescribe medication only when necessary. To ensure the patient has ADD/ADHD, the Pediatric Clinic has a protocol which is followed. If you believe your child struggles with ADD/ADHD, the provider will spend time to examine and consult with the parents. ADD/ADHD consultation appointments are scheduled by the provider's nurse. They are not scheduled through the normal appointment process.
Diagnostic Testing
Titus Regional Medical Center provides laboratory services for the clinic's patients; therefore, you will receive a separate bill from the hospital for performing lab.
Complete Blood Count (CBC)
Basic Metabolic Panel (BMP)
C-Reative Protein (CRP)
Complete Metabolic Panel (CMP)
Bilirubin
Cultures
Drug Screens
Flu (Type A and B)
Glucose
Hemoglobin
Lead Level
Mono Test
Rotavirus Test
RSV Test
Strep Test
Urinalysis
Lab Specimen Collections
In the event a needed specimen cannot be obtained during the appointment, the Pediatric Clinic may provide kits to enable the parent to collect the needed specimen and return to the clinic.
Radiology Services
Radiology services are provided in-house by Titus Regional Medical Center. As a result, you receive an additional bill from TRMC for the services provided.
Pay Bill Online
To better serve you, the Pediatric Clinic now offers an online patient portal. Through the secure patient portal, you can request an appointment and pay your bill. If you do not have an online account, please contact our office at 903.572.9823.
Questions About My Bill
An account manager representative is available to assist you with your bill between the hours of 8 a.m. to 5 p.m., Monday - Friday at 903.575.5176. You may also contact us through our secure patient portal.